David Potts, Owner
"I have designed many new archery products over the years with Axion Archery. Now I am excited to introduce the innovative Pawn & Rook compression-fit coupler for stabilizers and compression-fit limb stabilizers to the archery industry with KinexSystems.
Why do I need a KinexSystems Checkmate?
Here are 4 reasons:
You receive our quick-disconnect FREE with every stabilizer purchase

The Checkmate is actually 2 stabilizers in 1 … choose soft mount option (top photo) for hunting or swap the Rook and weights for rigid mount option (bottom photo) for 3-D

You are supporting jobs right here in the USA

The KinexSystems Checkmate Stabilizer is the most innovative stabilizer to hit the market 

in 20 years!
Kinex Evolved Micro Sight
Additional holes on mounting bar allows you to size the scope ring to your peep for down range accuracy.
Precision stackable .019″ fiber pins. Adjustable 2nd axis. CNC machined level placement.
Toolless lock knobs with micro adjust. 001″ per click on windage and elevation adjustments.
Quiver bracket mount. Level included. Clear protective fiber guard.
All sights ship with GREEN domed decals unless specific CAMO domed decal (patent pending) is selected.
Package includes changeable color domed decals to match your bow (gray, orange, red, pink & blue), sight instructions, attachment screws and tool kit.
Sight Lights sold separately.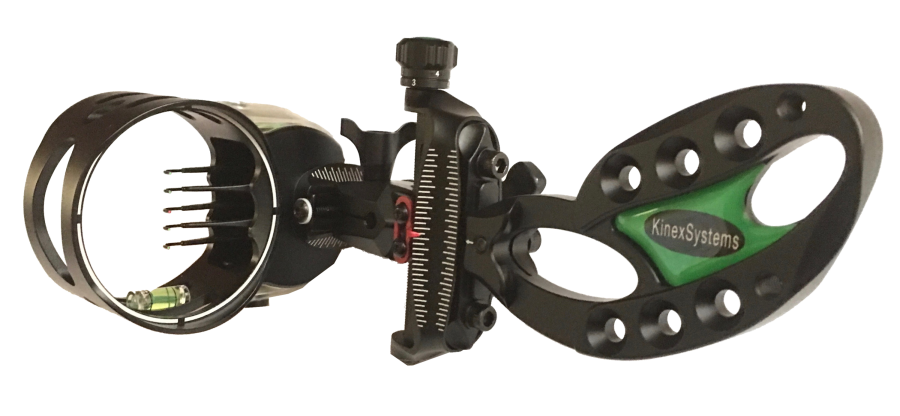 Checkmate Stabilizer System
An innovation in bow stabilizer design. The quick-detach Pawn allows you to attach or remove your stabilizer in seconds and turns the entire lightweight stabilizer into a moving part, making it the best noise-dampening product to hit the market in years! Now you can enjoy a long stabilizer that reduces bow rotation (torque) but also allows you remove it quickly for transport.
Limb Stabilizers
Our limb stabilizers are designed with rounded edges and are tuned to be out of phase with your bows vibration. The compression fit technology (CFT) with Pawn and weighted discs reduce up to 70 percent of unwanted vibration when placed within 1 inch of the limb pockets.
The Rook
This little stabilizer with compression-fit technology (CFT) is an amazing product in a very small package! It can be used as a side bar attachment, a back weight on your riser, or a front stabilizer that performs better than most larger stabilizers on the market today.
What Our Customers are Saying
"The colors and the quality Kinex puts out are fantastic! The dampening and balance on my bow was fabulous, I couldn't ask for a better one."
Richard Whitner
"I set my new Mathews Halon 6 up with the Kinex 8″ Checkmate stabilizer, checkmate limb stabilizers, and a Rook rear stabilizer. Most innovative, quietest, best shooting stabilizers I've ever shot!"
Sammy Romano
"Just put on the new KinexSystems stabilizer, sidebar, and limb dampeners on my Obsession K-32. Unbelievable difference! The bow holds like a rock! Absolutely dead on the shot too! Phenomenal products!"
Tim Elliott
"Both the limb dampers and stabilizer work great. No more screwing stabilizer in and out to get it too fit in my case. Out to try and kill my buck with it now!"
Drew Harding